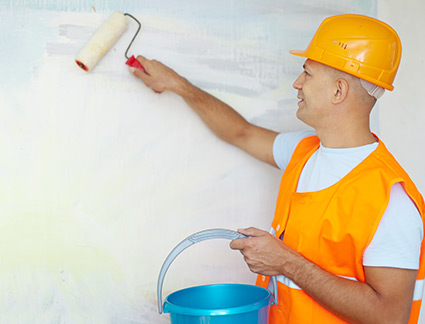 Have you been ignoring the condition of the walls and ceilings in your commercial or residential property? Perhaps it is time you considered hiring professional painters and gets Exterior Painting Services in Scarsdale, NY. The paint on the walls of your property might chip off or wither with time. In order to maintain the aesthetic value of the property, it is very important that you repaint the walls and revitalize them with proper finishing touches.
When you own a commercial property, it is very important that you keep the exterior neat, clean, and appealing. This technique is great when you have to attract customers and maintain your brand reputation in the market. Also, if your commercial space has become very old and requires a makeover, then opting for Exterior Painting Services in Scarsdale, NY is a great way to bring your commercial space to life.
The revitalized look of the property will certainly add some extra appeal and lure in more customers. Make sure you are hiring only the most experienced painting contractors for this task. Below we have mentioned the top reasons to appoint painting contractors in Westchester, NY.
Improve Employee Productivity: The overall look of your property will have a great impact on the employees working on the property. Nobody would like to work in an organization that has mildew on the walls, chipped off paint, and a dull environment. Make the interiors and exteriors of your commercial space impressive and lively by getting a paint job done.
Time-Saving: Painting the walls of your space yourself, can be a very daunting and time consuming task, it is why it would be in your best interest to hire a professional painting contractors for this purpose. The professionals will complete the task in the minimum possible time.
Use Vibrant Colors: Make sure you use bright and vibrant colors that are appealing and add to the aesthetic value of the property.
Hiring professional painting services will ensure that you get the best Exterior Painting Services in Scarsdale, NY. The professionals will make sure that you get the best services. They will make use of the most modern tools and technology to provide the best painting services possible.
About American Star Contractor Corp
American Star Contracting Corp is one of the leading companies that render modern services such as roofing, chimneys, gutters, skylights, and siding. We take pride in what we do and we believe in providing the best services to our customers. Our professionals have years of experience in providing installation and repair services. Get in touch with us today at (862)294-9990.